Posted by DS Medical on 11th Apr 2022
When treating a casualty in any emergency situation it is vital that they are moved with care, in such a way that will not worsen any sustained injuries.
If the patient has suffered head and/or neck injuries it is important the head is stabilised and kept in the correct position, especially during transport to hospital. Head blocks can provide assistance, supplying firm control of the head whilst helping to maintain proper cervical spine alignment – vital in a life saving situation and a must for any medical immobilisation equipment.
Head blocks vary in design but key features are typically:
A durable and coated material that is resistant to blood and other fluids
Quick and simple Velcro fastening
Ear holes to permit monitoring of potential haemorrhage and easier communication
Writable surfaces for easy patient identification
Compatible with X-Ray, CT & MRI scanning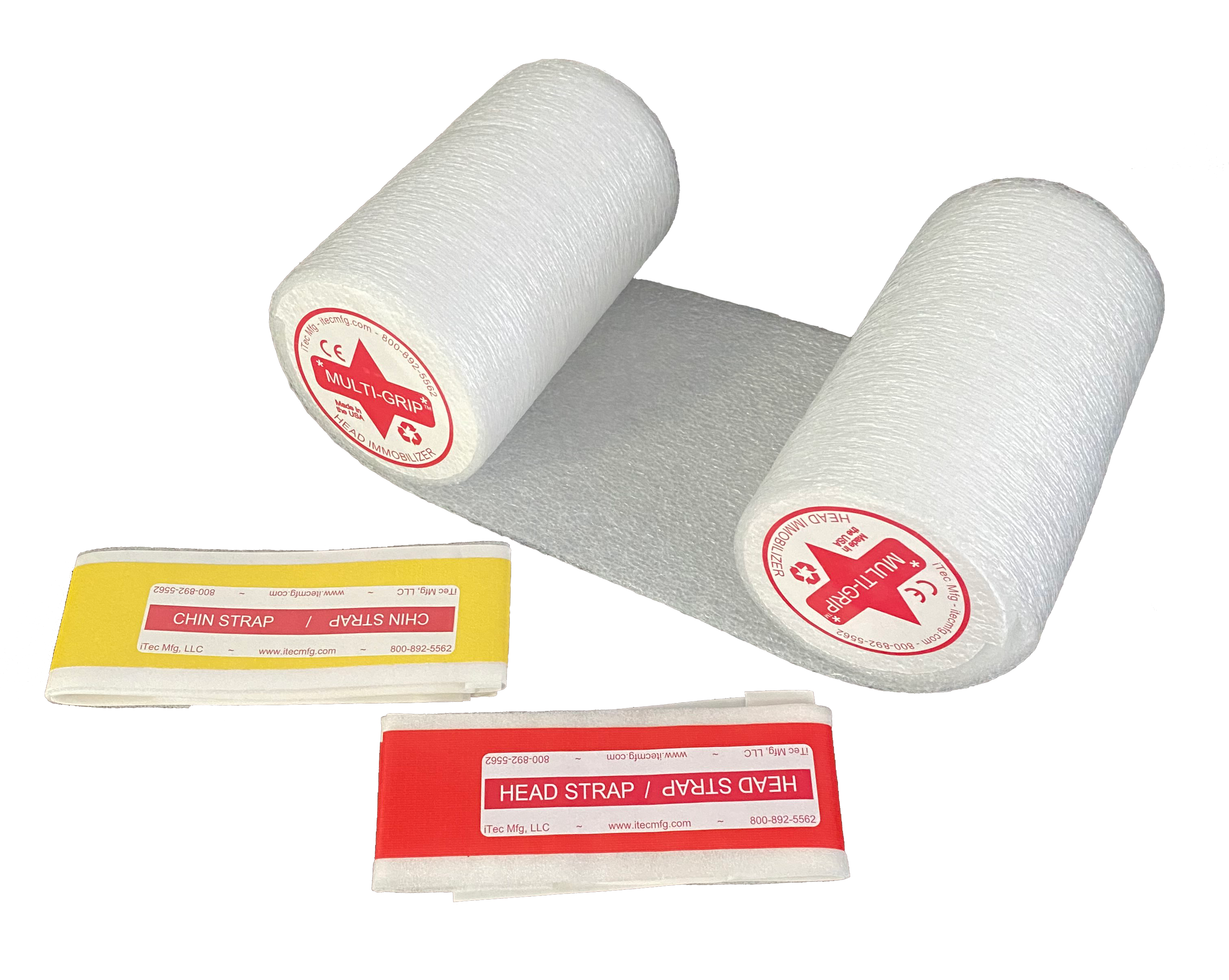 Disposable
These head blocks are made from quality materials making them durable enough to be reused. However, they are also affordably priced so they can be considered disposable and easy to replace, depending on the situation. The benefits of opting for disposable types of medical and first aid equipment include:
Safety – Disposable equipment, including head blocks, help to minimise the risk of cross infection. If infection risks are not controlled, it can lead to complications in patient care. Disposing of the medical equipment greatly reduces the risks – helping to prevent infections by having new, sterile equipment for each procedure and patient.
Time – The product is supplied in a pre-configured pack without the need for sterilising and re-packaging. The disposable Multi Grip head block system is supplied with the required head and chin straps, enabling the medical provider to correctly and safely use the equipment, knowing they have all the components required to carry out this part of the immobilisation process.
Cost – Disposable equipment allows you to choose the equipment that best suits your needs and budget. This also makes it simple to order multiple packs enabling you to easily handle large volumes of patients. Our Disposable Multi Grip Head Immobilisers offer great value for money in comparison to standard reusable head block devices.
Easy to use – Medical providers will be safe in the knowledge that the pack contains exactly what is needed and can be easily be disposed of once finished with. This makes them perfect for treating casualties at the scene of the accident. Turnaround and 'make-ready' times are also reduced as disposable devices do not need to be retrieved from hospital, returned to base and cleaned.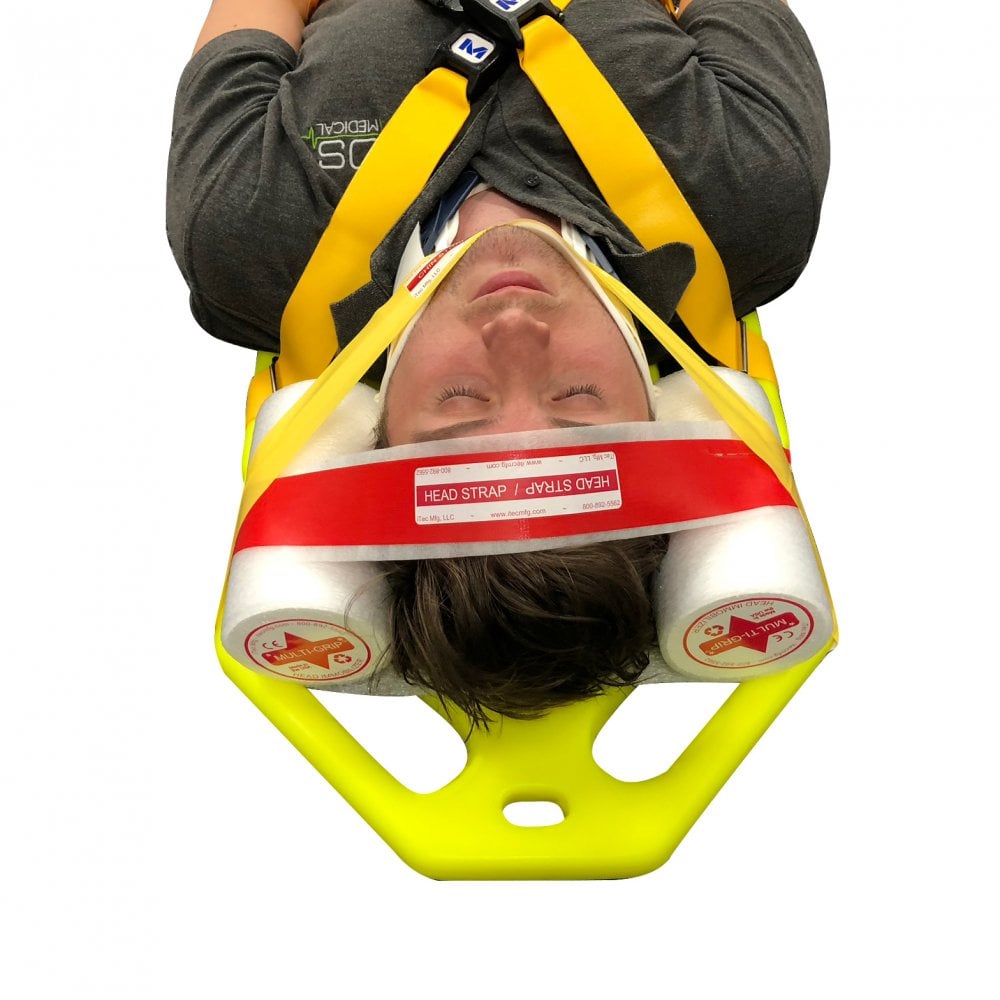 Universal
These head blocks are compatible with all backboards and orthopaedic scoop stretchers, making them a great asset and their use more straightforward in an emergency situation. DS Medical supply compatible products including backboards and replacement head/chin straps.
Simple to use – The patient can be immobilised quickly and safely within minutes by placing the head on the base, adjusting the blocks to suit, fixing them into place and then fastening the head and chin securely.
To find out more about immobilisation and other essential first aid medical equipment, contact DS Medical today! Email us at info@dsmedical.co.uk or call us on 01329 311451 to discuss your requirements with our product experts. If you already know what you need you can head straight over to our immobilisation section and order online now.