Posted by DS Medical Admin on 1st Jun 2022
Tourniquets are a vital part of any first aiders medical kit bag. Dating back to the fourth century BC where they were used to ease the bleeding of wounded soldiers. In 1718, tourniquets were first used in surgery and in 1785 were advocated as an essential piece of equipment for Royal Navy sailors to carry. Now, tourniquets are used in hospitals, by medical professionals, in combat and in mass injury situations.
Elevation is often thought of as an immediate action when someone suffers a catastrophic bleed, however this alone will not stop the bleeding. Applying direct pressure is more effective to ease the bleeding, especially if life-threatening. The European Resuscitation Council 2015 guidelines advise that tourniquets should be used when direct pressure is either not possible or ineffective. They should also be part of a first aid kit, where catastrophic bleeding is likely, as they can provide life-saving relief from haemorrhages.
Tourniquets are used to apply a huge amount of pressure to a limb, without stopping the flow of blood completely. It's important to understand the correct way to use a tourniquet, as although they have saved countless lives they are frequently misused. We've outlined the main points to remember when applying a tourniquet below:
Use a dedicated tourniquet if available. At DS Medical we stock a range of high-quality single and reusable tourniquets, suitable for hospital and combat use.
If using an improvised band, use a wide band to provide adequate compression.
Position the tourniquet onto bare skin to stop it from slipping.
Apply the tourniquet just above the injury. Remember, 2 inches or 50mm above the limb, upstream of the wound.
Tighten the strap as much as possible, until the bleeding stops.
If the bleeding doesn't stop, reposition the tourniquet and tighten.
Wherever possible record the date and time on the tourniquet, if using a triage system also record this data. When handing over patient this should be communicated to ensure effective management.
As medical equipment has advanced over the years, tourniquets have also evolved to make it easier and faster for medical professionals to apply them to patients. To make it simpler to decide which tourniquet is the best fit to carry in your medical bag, we have listed the key points about the most popular tourniquet choices below.
Catastrophic Haemorrhage Control Tourniquets
Featured as our product of the month, the S.T.A.T (Smart Tactical Application Tourniquet) is an advanced solution which is highly efficient in mass casualty incident situations. It uses simple technology to have a huge impact on the management of the patient's injury. The S.T.A.T is simple to apply to adults, children and even dogs, taking as little as 5 seconds, significantly reducing blood loss from catastrophic bleeding. The band is waterproof and has a built-in timer which accurately displays how long the tourniquet has been locked in place in half-hour segments. Not only is the S.T.A.T compact, the intuitive design means it can be used for a plethora of situations, whether it is to hold dressings in place, bind patient's limbs together, make a splint or carry equipment.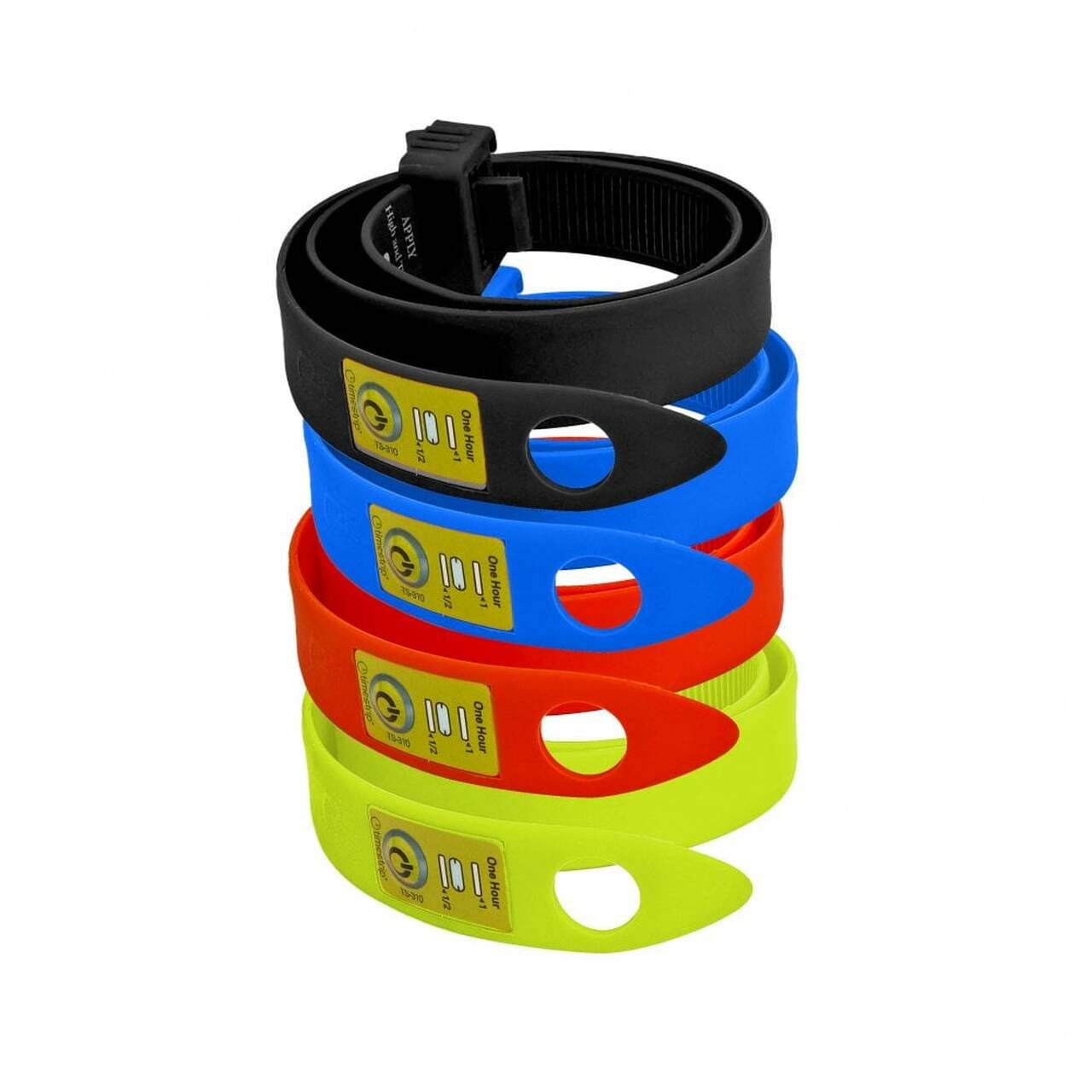 CAT (Combat Application Tourniquet)
When rapid management of catastrophic haemorrhages, associated with high-impact trauma, is needed the GEN-7 CAT offers a reliable and highly-effective solution. This tourniquet is used by the military in field and combat situations, by NHS ambulance services as well as fire and rescue teams in the UK. The CAT uses a windlass rod to lock the tourniquet in place on the patient's limb.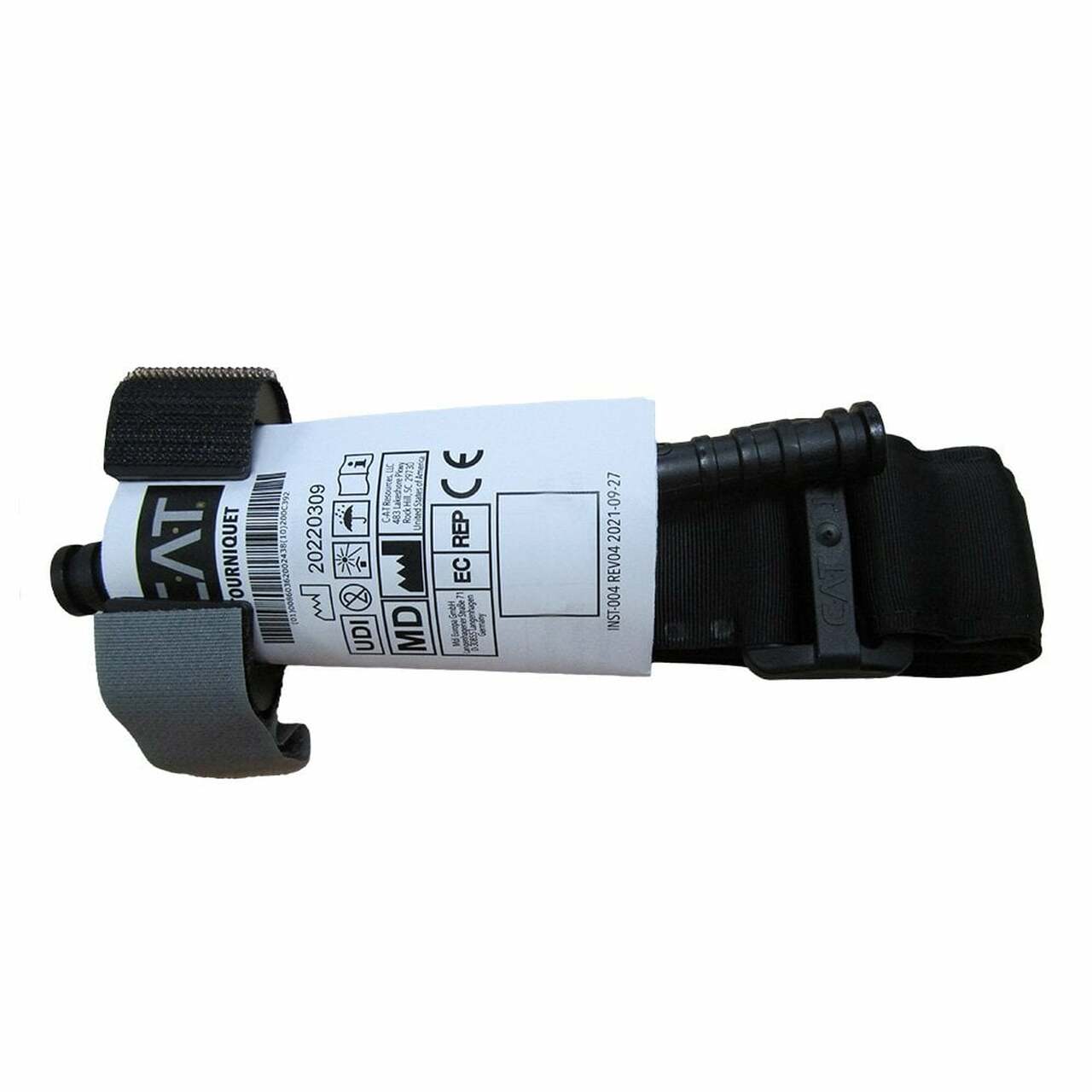 The Quick Release Tourniquet is a cost-effective choice which allows quick application and removal. They come in a range of colours and are designed to be non-pinching for the patient, as well as latex free and reusable.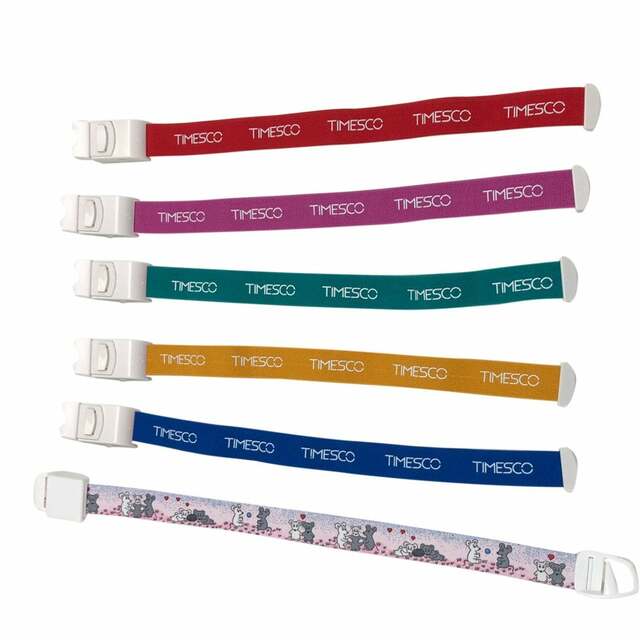 The revolutionary BOA® IV Constricting Band uses an efficient quick click connector to keep it positioned on the patient's limb. By removing the need to tie the band, the time it takes to prepare a patient is dramatically reduced, making it a great choice for treating trauma patients, combat casualties and patients with poor vascular access.
The tourniquet is applied to the patient using a rolling action, which transfuses blood to the distal veins, while still allowing atrial flow. The BOA® IV Constricting Bandis also vacuum packed, ensuring the equipment stays in optimal condition and ready to use in life-threatening situations.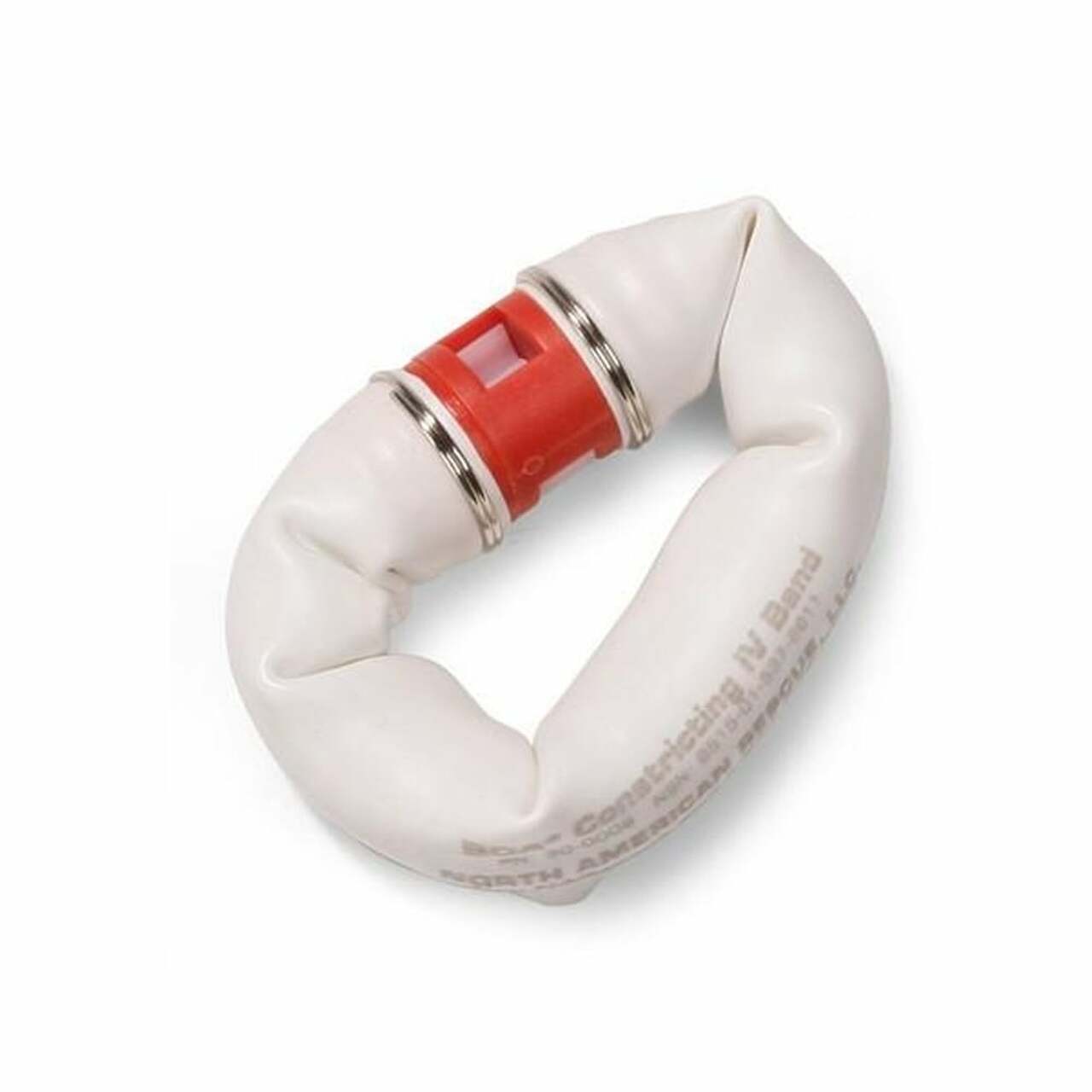 If you are looking for an effective and precise tourniquet for your emergency response kit bag or medical facility, discover our range of tourniquets at DS Medical. Our team of experts can also answer questions you may have and advise which product would be best suited to your needs. Get in touch with the team today by calling us on 01329 311451 or email us at info@dsmedical.co.uk.